Private Capital Development
Connecting GPs and LPs, one relationship at a time.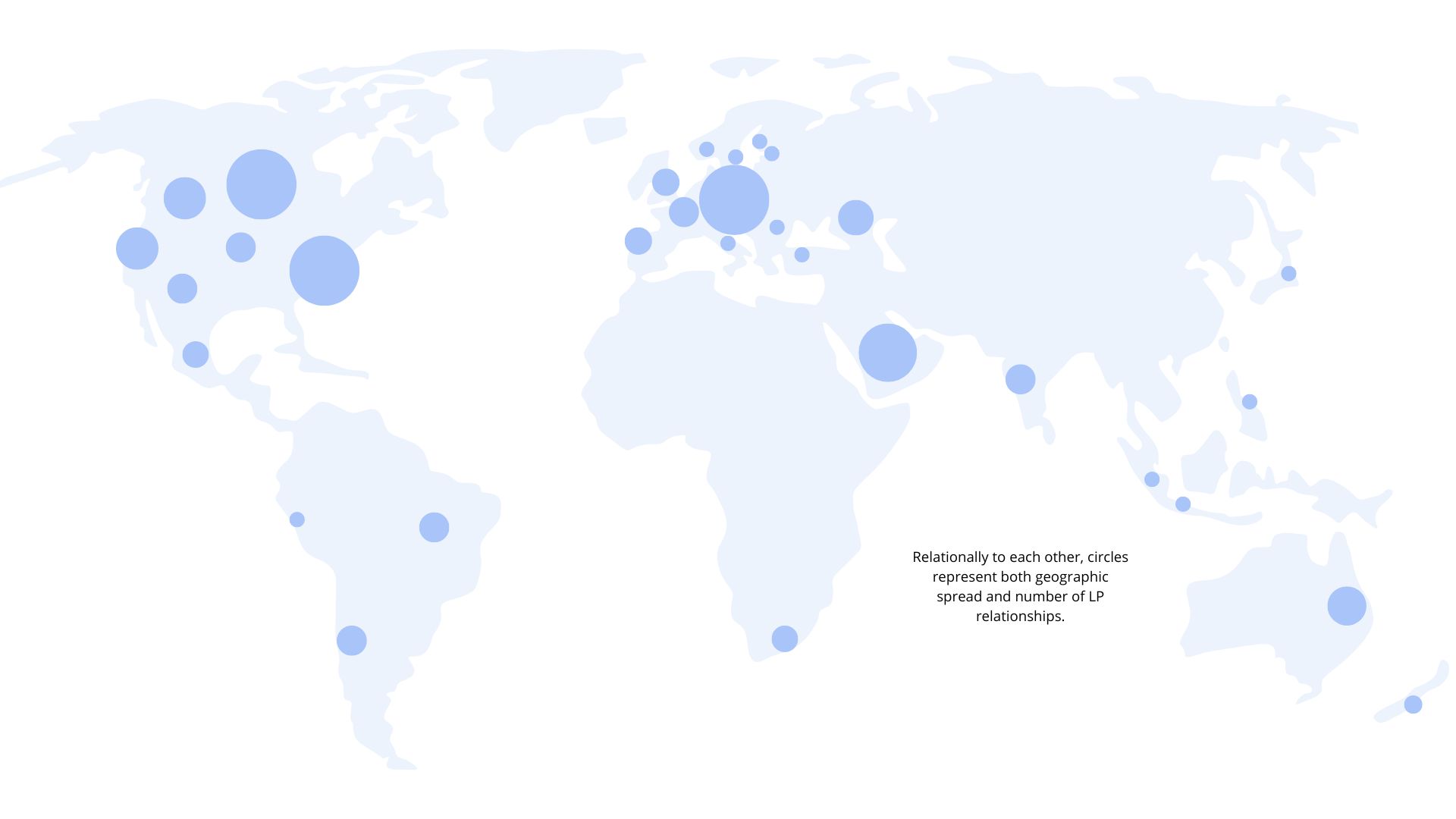 Private Capital Development LLC helps fund managers and investors find each other and build mutually beneficial relationships.
Private Capital Development LLC is a company dedicated to facilitating connections between private capital fund managers and institutional and family office limited partners (LPs).

We understand the importance of building strong relationships between general partners (GPs) and LPs, and we are committed to introducing them to each other and facilitating connections that might not have been made otherwise. In the past 36 months, we have successfully facilitated over 1,000 new GP-LP relationships across six continents.

Our services offer value to both GPs and LPs. For GPs, we provide access to a wider pool of potential investors and the opportunity to build meaningful relationships with LPs. For LPs, we offer the chance to be introduced to a diverse range of GP fund managers, enabling them to make informed decisions about where to allocate their capital.

Unlike placement agents, we are not paid on success and are not involved in the sale of securities. Our services are paid for by GPs, but the benefits to LPs are clear. We are dedicated to helping GPs and LPs build mutually beneficial relationships and grow their businesses. Thank you for considering Private Capital Development LLC for your connection needs.
Private Capital Development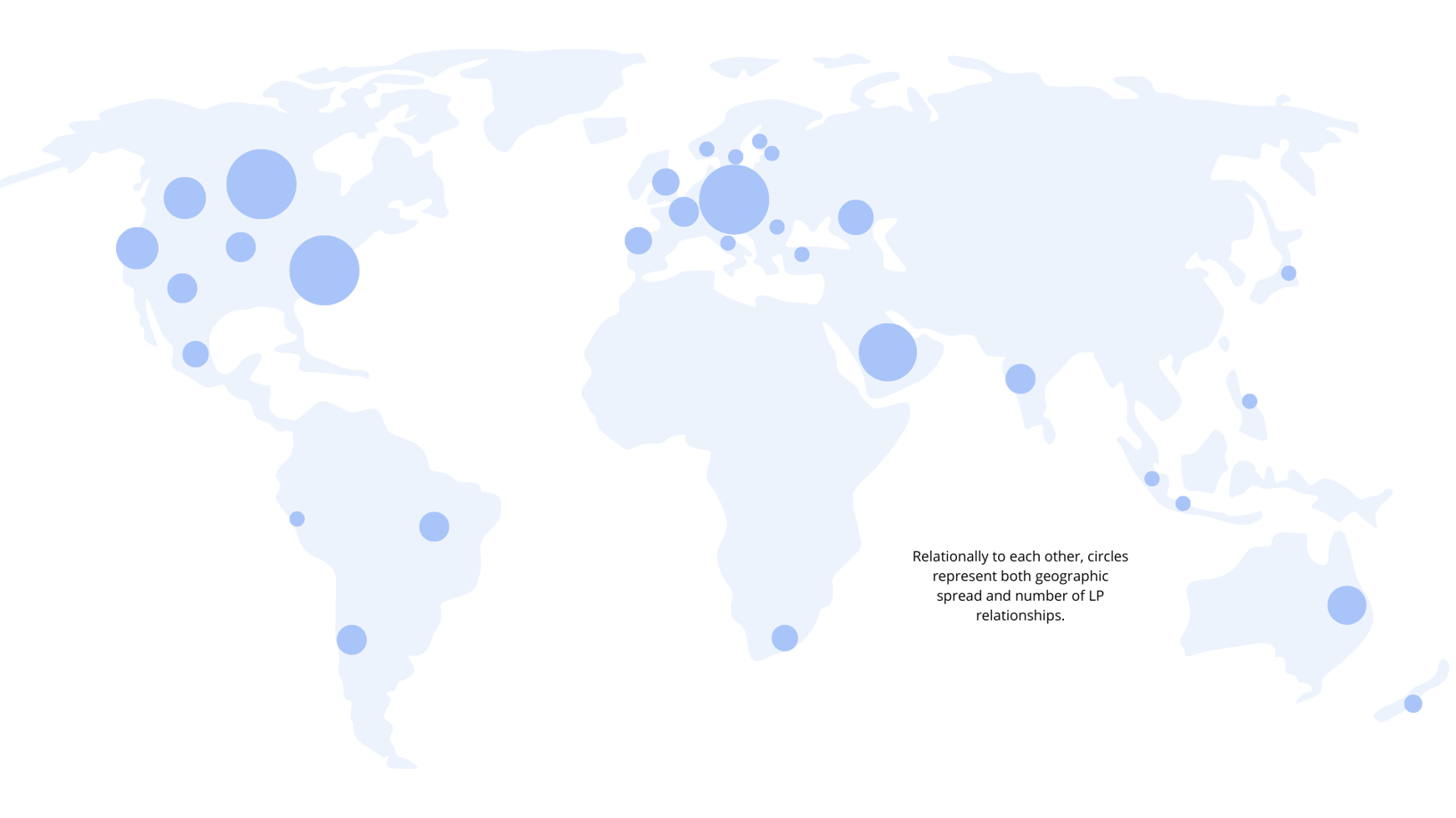 Directly Connecting GPs and LPs
Private Capital Development helps fund managers and investors find each other for mutually beneficial relationships.
Since inception in 2018, we have sparked 1,000+ LP GP relationships.
We at Private Capital Development are dedicated to providing our fund manager clients and network of institutional and private wealth investors a suite of educational, brand building, and intimate networking solutions.

Our portfolio of fund manager clients spans 70+ firms active across a majority of asset classes with diverse strategies in further varied sectors and verticals. Our network of over 650 active limited partners trust in Private Capital Development to provide meaningful introductions and work with us time and again because of our consideration and effort towards tailoring our solutions to their personal needs.
Concierge
LP GP Introductions
Private Capital Development elevates its general partner (GP) clients in their brand-building and capital growth through curated, personalized introductions to its global network of seasoned capital allocators-relationships developed over the past 13 years-including private wealth and institutional LP investors.
Manager Spotlight
Bespoke brand building
Manager spotlight highlights U.S.-based private capital fund managers interested in increasing their brand awareness in international markets. PCDs unique history in US government and ongoing relationships with global US embassies give GPs the opportunity to engage in curated and individualized one off brand building events with support from these US government entities.

"Thank you. You certainly delivered on LP attendees."
Aaron Gershenberg Founder, SVB Capital
"I have worked with many different types of LP intermediaries, and I can say that you have done a great job securing top LP participants"
Steve Brotman Alpha Venture Partners
"I can enthusiastically say that it's been great to work with Randy over this last year and the planning was meticulously well organized."
Dave McClure and Stephanie Shorter Practical VC